CURRICULA VITAE
Gregory L. Psaltis, DDS
8733 Fernwood St. N.E.
Olympia, WA 98516
(360) 413-5760
Email: drpsaltis@orcalink.com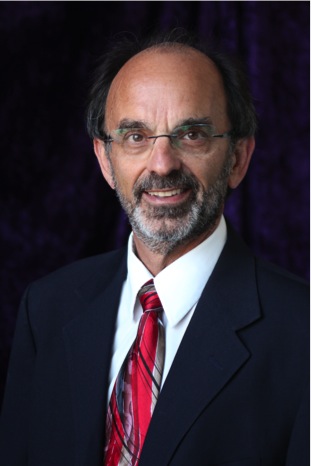 EDUCATION
B.A., Stanford University, 1970
D.D.S., University of California, San Francisco, 1975
Certificate of Specialty, Pediatric Dentistry, University of California, San Francisco, 1977
PUBLICATIONS
"Pediatric Dentistry-- The Hidden Jewel of Our Profession" Dental Teamwork, March, 2013
"As Easy as C-B-A" Dental Economics, November, 2011
"It's Time for Recess...." Dental Economics, March, 2010
"A Simplified Isolation Technique for Preparation and Placement of Resin Composite Strip Crowns" Pediatric Dentistry, Sep-Oct 2008
"Are You Speaking Your Patients' Language?" Journal of the Ontario Dental Association, April, 2007
"From Dreams to Reality" Dental Economics, March, 2007
"Start Retiring Now and Don't Quit Working," Dental Economics, September, 2005
"The Best Insurance Money Can't Buy," Dental Economics, November, 2003
"Building Your Dream Team," Dental Economics, May, 2002
"Big Benefits Package," Dental Economics, October, 2001
"Do You Know Your Own Rules?," Dental Economics, August, 2000
"Are You Healthy Enough to Provide Health Care?," Dental Economics, May, 1998
"Serial Guidance in the Developing Dentition," Compendium of Continuing Dental Education, Jan-Feb, 1982
"An appliance for space maintenance and molar guidance," ASDC Journal, Sept-Oct, 1982
CLINICAL EXPERIENCE
1977-80, Pediatric Dental Specialist, U.S. Navy, NRDC, Yokosuka, Japan
1981-present, Private Pediatric Dental practice in Olympia, Washington
PROFESSIONAL HONORS
Keynote Speaker, Australia-New Zealand Society of Pediatric Dentistry Meeting, 2020
Gordon Christensen Speaker Recognition Award, Chicago Midwinter Meeting, 2014
Feature Clinician, The Thomas Hinman Meeting (Atlanta)- 2005, 2006, 2010, 2012, 2013, 2014
Keynote Speaker, American Academy of Pediatric Dentistry, Annual Meeting- 2008
PROFESSIONAL PRESENTATIONS
American Dental Association, Annual Session- 2001, 2002, 2004, 2005, 2006, 2007, 2008, 2010, 2012, 2013, 2014, 2015, 2016, 2018, 2019
California Dental Association. Spring and Fall Meetings,- 2001, 2002, 2004, 2005, 2008, 2009, 2013, 2014, 2016, 2019
The Thomas Hinman Dental Meeting- 2005, 2006, 2010, 2012, 2013, 2014, 2016, 2018
Chicago MidWinter Meeting- 2004, 2006, 2009, 2012, 2014, 2016, 2018, 2020
American Academy of Pediatric Dentistry, Annual Meeting- 2004, 2005, 2006, 2008, 2015, 2018
The Texas Meeting- 2004, 2006, 2009, 2012, 2015, 2017
Yankee Dental Congress- 2003, 2006, 2009, 2011, 2015
Pacific Northwest Dental Conference, (Seattle, WA-) 1999, 2001, 2004, 2008, 2010
The New Orleans Dental Conference- 2001, 2009, 2011, 2015
Academy of General Dentistry, Annual Meeting- 2001, 2004, 2015
Rocky Mountain Dental Conference (Denver, CO)- 2007, 2010, 2013, 2018
Western Regional Dental Conference (Phoenix, AZ)- 2004, 2010, 2011
The Star of the South Dental Meeting (Houston, TX)- 2005, 2008
Plus other state meetings, local component societies and Continuing Education programs at
UCSF School of Dentistry (1999, 2001, 2003, 2005), University of Washington (2000, 2002, 2006)
University of Missouri, Kansas City (2006), University of Pacific (2002, 2012, 2017) and University of Medicine and
Dentistry of New Jersey (2007), University of British Columbia, (2009, 2013), Loma Linda University (2009, 2013, 2014, 2016, 2018, 2019)

INTERNATIONAL PRESENTATIONS
Australia-New Zealand Society of Pediatric Dentistry Meeting, Hobart, Tasmania, 2020
Pacific Dental Conference (Vancouver, B.C.)- 2001, 2003, 2005, 2008, 2009, 2014, 2015, 2016, 2018, 2019
Mediterranean Cruise, Barcelon-Mallorca-Marseilles-Florence-Rome-Naples-Barcelona, 2019
Caribbean Cruise (Haiti, Jamaica, Grand Cayman, Cozumel)- 2015
Forsyth Institute Dental Program, Kuwait City, Kuwait, 2014
Mediterranean Cruise, Rome-Gibralter-Spain-Portugal-France-England-Netherlands-Belgium-Denmark, 2014
Dental Congress of Moscow, Moscow, Russia, 2014
Mexican Academy of Pediatric Dentistry, Mexico City, 2013
Baltic Sea Cruise, Copenhagen-St. Petersburg-Helsinki-Stockholm-Kiel, 2012
Federacion Dental International, Mexico City (2011)
ERDC Conference, Garmisch- Partenkirchen, Germany, 2011
Ontario Dental Meeting (Toronto, Ontario), 2005, 2007, 2016
Mediterranean Cruise, Rome-Monte Carlo-Barcelona-Mallorca-Tunisia-Naples, 2006
TOPICS
Getting Past "Uh-oh," "No" and "Helicopters" (Pediatric behavior management)
"But Aren't They Just Baby Teeth?" (Answers to common questions posed by parents)
"Sugar Bugs and Sleepy Juice" (A Potpourri of Pedo Pearls)
"Baby Steps" (Infant and Preschool Dental Care for the General Practitioner)
I Was on The Internet Last Night (How to deal with patient demands)
"Problem Patients? No Problem!" (Communication skills—co-presented with Mary Ellen Psaltis)
"So Little Room, So Much to See" (The complete pediatric dental examination)
"A New GPS" (Planning life and practice skills to enhance satisfaction and security)
"Are You a Man or Are You a Mess?" (Men's health/wellness—co-presented with Mary Ellen Psaltis)
"Restore Your Confidence in Restoring Primary Teeth" (Current materials and techniques)
"Live Your Dreams" (Managing the non-technical aspects of private practice)
"Stainless Steel Crowns are a Snap" (Hands-on workshop)
"Preventive and Interceptive Orthodontics" (Space maintenance and simple corrective devices)
"Heart Work is not Hard" (Voluntarism in dentistry)
Mary Ellen Psaltis
8733 Fernwood St. N.E.
Olympia, WA 98516
(360) 413-5760
Email: TheRecipeWriter@hotmail.com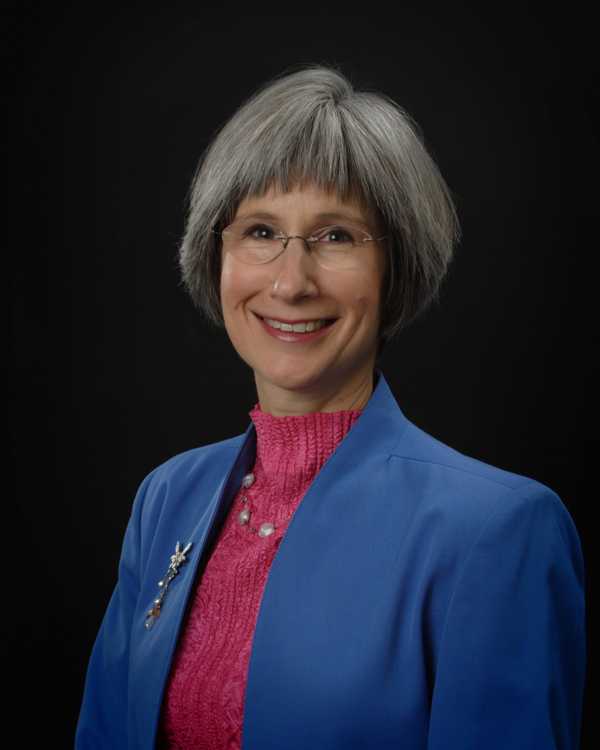 PUBLICATIONS
Thurston Talk
- Food and Features Writer

Chef's Kitchen
Bi-Monthly Column for The Olympian, May 2000-2012. Showcasing recipes from restaurants in Olympia and around
the world with humorous reflections and heartfelt observations about life, family and living well.
Washingon State Dental Association News
- monthly columnist since November 2006
"What Every Spouse Should Know," Dental Economics, September, 2005. Being prepared for the death of your spouse.
"Your Most Valuable Employee," Dental Economics, May, 2002 (Appeared on cover of this issue)
"The Last Appointment of the Day," Dental Economics, February, 2001. Improving communications with your spouse.
Recommended Magazine, 1984-1986 Features Editor Monthly publication highlighting living in Thurston County
TOPICS
Nutrition Ignition Series
"Eat Well - Be Well: The Science and the Sense"
Nutrition Conundrums - Answering Current and Confusing Questions
Food as Your Farm-acy
"The Power of WOW!"
Energize Your Daily Life without Spending Your Money or Wasting Your Time
"The Magnitude of Gratitude"
The Power of Gratitude in Everyday Life
"Dental Divas - Diabolical or Divine?
Addressing the Challenges of Women working with Women
Also available specifically for Dentists
"Problem Patients? No Problem!"
Communication skills—co-presented with Dr. Greg Psaltis
"Is Your First Impression Saying What You Want it to Say?"
Skills to polish your speaking presentations
The 12 Spiritual Vitamins - Nourishment for your Body-Mind & Spirit
Spiritual Growth and Exercise
"Are You a Man or Are You a Mess?"
Men's health/wellness—co-presented with Dr. Greg Psaltis
PROFESSIONAL PRESENTATIONS

American Dental Association, Annual Session and Dental Well Being Conference
Alliance of the American Dental Association Annual Conference
Willapa Harbor Hospital, Washington- Susan G. Komen Event
California Dental Association
The Star of the South Dental Meeting
Pacific Dental Conference, Vancouver BC
Chicago MidWinter meeting
The Thomas Hinman Dental Meeting
Yankee Dental Congress
Pacific Northwest Dental Conference
The Texas Meeting
Ontario Dental Meeting, Canada
Les Journes dentaires internationales du Quebec, Montreal, Canada
Utah State Dental Meeting
Sacramento Dental Society
Unity Church of Olympia
Toastmasters International Convention
State of Washington DSHS
UCSF Dental Alumni Meeting
COMMUNITY LEADERSHIP
Alliance of the American Association - Chair for the Council on Well Being - 2007-2011
Alliance of the Washington Dental Association - Board Member
Toastmasters International, Distinguished Toastmaster, Past President, Officer
Unity of Olympia, Council of Trustees, 1999-2002 and 2011-current Council Chairperson
South Bay Elementary School, Coordinator Arts and Enrichment Program
Olympia Cooperative Preschool, Board of Directors, 1995-1998
LIFE ENHANCEMENT ACTIVITIES
Couples Weekend Retreat - Annual event co-led with husband Greg
Prosperity Growth and Development Program Leader, 1999 - 2001
Honoring the You and I in CommUnIcation - A six part series of workshops written and presented with husband Greg
EDUCATION
AFPA Certified Nutrition and Wellness Consultant since 2007

B.Ph., Grand Valley State University, 1978
PREVIOUS WORK EXPERIENCE
Finance and Insurance, 1986-1992 - Manager in a multi-lined auto dealership.
Features Editor, Recommended Magazine 1984-1986
Property Management, 1978-1984 Beginning on South Padre Island, Texas and continuing to Olympia,
Washington overseeing all aspects of property management including residential and commercial buildings through
out two counties.
PERSONAL INTERESTS
All Over Well Being: Weight training, bike riding, nutrition and reading.
Travel: Annual treks to sunny Mexico, speaking trips throughout the
United States and visiting friends in Europe.
--------------------------------------------------------------------------------
Go Back to the Start Page